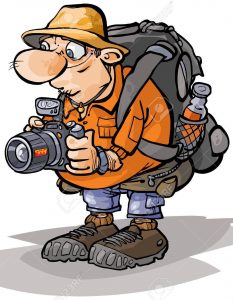 INAUGURAL "AUKIKI RIVER WALK"
The Kankakee Valley Historical Society is excited to offer a new activity!
The Aukiki River Walk guided tour is set for Saturday, July 27th, 2019 at 10 AM with a rain date of July 28th, 2019.
This unique, experiential and family friendly activity is meant to raise awareness about the significance of the Kankakee River marsh, garner new members and help raise funds for our Collier Lodge restoration.
Tour starts at the historic Collier Lodge site located at 1097 S. Baums Bridge Road, Kouts, IN. where we begin by telling the historical background of the Kankakee Marsh. Next a walk through the woods, rich in native plant and wildlife, will lead us to a rare spot where we will see an original segment of the Kankakee River and a channelized section of it. A volunteer Preserve Steward with Shirley Heinze and avid birdwatcher will identify and answer questions about the local ecology. On hand to discuss ongoing marsh restoration programs will be an Indiana Dunes National Park environmental engineer volunteer. We will move on to visit the marsh restoration project area to learn about landowners' efforts to restore marsh areas back to what it was like before the Kankakee River dredging in 1918.
Our tour ends back at the Collier Lodge where members and guests will enjoy light snacks, refreshments and an opportunity to ask questions, relax and enjoy the experience.
Tour is set for Saturday, July 27th at 10 AM (please arrive 15 minutes in advance) on the historic Collier Lodge site at 1097 Baums Bridge Road, Kouts, IN 46347 (rain date July 28th).
The approximately 1½ mile tour is expected to take two hours: and will follow a rough dirt lane through the woods. Bring insect repellant and any other personal items you need for a hike. Bottled water will be available at no cost.
Price of tour is $20 per person or $30 per family (children under 18 must be accompanied by an adult). The tour is limited to 30 people and is on a "first come" basis with KVHS membership taking priority placement. The tour fee includes: a one-year KVHS membership, light snacks and beverages. Current or lapsed KVHS members may renew during this tour offer at the reduced fee.
Membership benefits include free admission to our annual Aukiki River Festival, discounts for all KVHS merchandise and discount for our annual Aukiki Flapjack Breakfast
You don't want to miss out on this unique opportunity to experience touring land steeped in rich cultural, flora and faunal history; situated on the relic channel of the Kankakee River.
Reservations are on first come basis. Reserve your spot(s) early by replying with your plans to attend as an individual or family. Feel free reply to this email with questions: jophod@gmail.com
You can also register online at Eventbrite:
Aukiki River Walk trail overlooking restored marsh
Other visitors to the Baum's Bridge area are American Eagles. I've spotted them a number of times, including one over our Aukiki River Walk trail a few days ago. I took this picture of an eagle over the creek running along the trail last spring. I'm not sure where the nest is at but must be close enough that they're spotted so often.
With the implantation of our Wetland Reserve Program land there has been a noticeable increase of wildlife on the property. While getting the trail ready for our River Walk, I jump deer almost every round, and bumped a heronry of Great Blue Heron last week nesting over the river walk trail.
Our river walk naturalist will discuss and answer questions about the wildlife of the Kankakee River along the trail.
One condition when entering any federal conservation programs is implementing a restoration plan. The plan will consist of a few requirements, but the most important is planting of native grasses. When we planted for the Conservation Reserve Program: https://en.wikipedia.org/wiki/Conservation_Reserve_Program I also planted a few pounds of wildflower seeds. It was a hot day and while loading the seed drill I spilled some of the wildflower seeds. The following year there was an explosion of wildflowers where I spilled. This is a picture of the result. This spot is one that we will pass on our Inaugural "Aukiki River Walk" on July 27th.
You never can tell what you'll bump into along the Aukiki River Walk trail. This picture was taken in September, 2018 of the tour trail. I think the deer were as surprised to spot me as much as I was of them.
This is a picture of the east stretch of our KVHS Aukiki River Walk trail.
Jim Haniford is one of Aukiki River Walk Guides—and an avid, knowledgeable bird watcher. During our River Walk tour preparation, Jim grabbed some pictures of a few noteworthy songbirds he spotted in the tour woods. Go here for more information about the Scarlet tanager: https://en.wikipedia.org/wiki/Scarlet_tanager and here for the Yellow-billed cuckoo: https://en.wikipedia.org/wiki/Yellow-billed_cuckoo