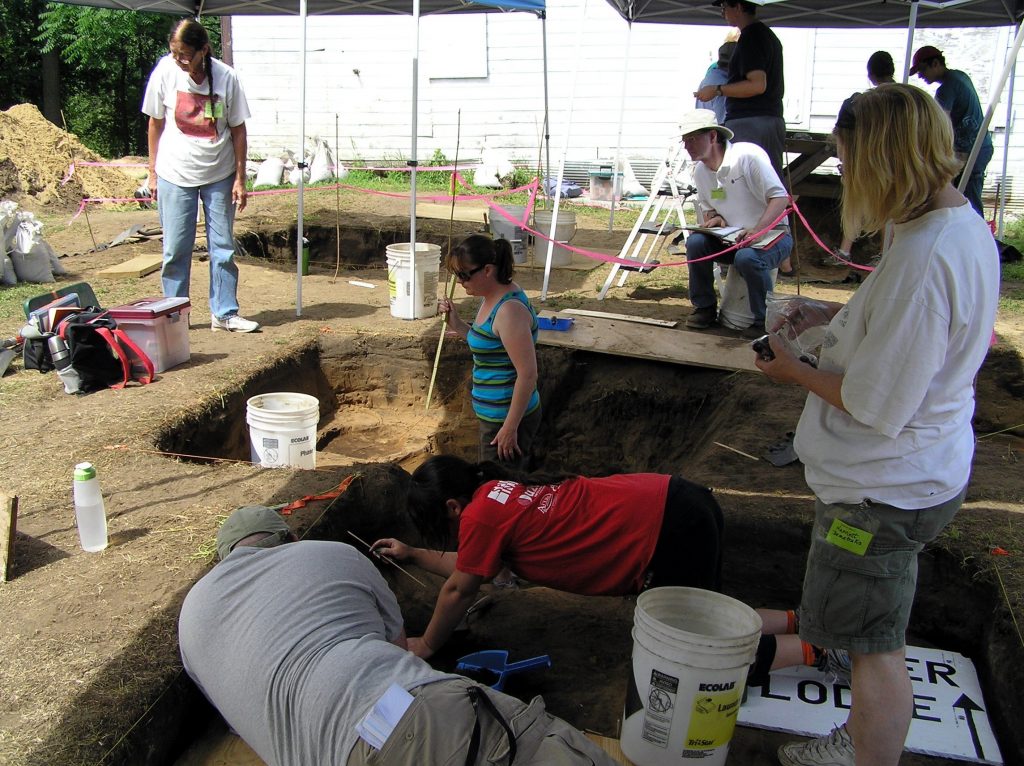 Dr. Mark Schurr will be returning in June to head up the 2022 Collier Lodge site archaeological dig. The dig will run from June 6th to June 23th, 2022. Applications are being accepted for KVHS volunteers. Kankakee Valley Historical Society volunteers will need to hold up to date KVHS memberships. Society volunteers will be joining with University of Notre Dame field school students. The dig will run Monday through Thursday for the three-week schedule. Each day will run from 9:30 AM to 3 PM, with half-hour lunch break. The entrance gate will open at 8:30.
Located in Porter County, Indiana one of the few places the Kankakee Marsh could be easily crossed. The site has been occupied for over 11,000 years with evidence of human occupation from 1,000 B.C.E. Historic records of humans occupation in northwestern Indiana are available from the late seventeenth century. The prehistoric and historic cultural deposits are unique for northwestern Indiana. Prehistoric artifacts from the site represent most time periods over the last nine to ten thousand years and historic artifacts span the full range of historic occupations in northwestern Indiana. Prehistoric archaeological features documented at the site include two different types of roasting pits and small features whose functions are unknown. Historic features include the remains of a fireplace, post molds, and what is now thought to be a cellar marks the location of a previously undocumented structure. Concentrations of animal bones from the early nineteenth century indicate furs were processed at the site.
The Collier Lodge site has been shown to contain an extremely high density of artifacts and features. The site is also the only site in northwestern Indiana that has produced the full sequence of prehistoric ceramics in the region from excavated contexts. Durable artifacts such as those made of stone, ceramics, or metal can be used to study technology, trade networks, economic status, culture contact, and the spatial distribution of different types of activities within the site and the region. Faunal and floral preservation are both excellent, so that a host of subsistence, economic, and environmental questions can be addressed.
A KVHS membership is required to work the 2022 Collier Lodge Archaeological Dig. Go here for the induvial membership application.